Event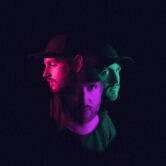 ITALOBROTHERS & ALICE DJ
Location:

Aabenraa

Venue:

Gazzværket

Length:

09:00 pm
Dette bliver én af de koncerter man ikke vil misse!
"Stamp on the Ground' når ItaloBrothers indtager scenen på Gazzværket til en festlig aften. Med det ene hit efter det andet vil du med sikkerhed kunne skråle med!
Vi krydre koncerten med besøg af legendariske ALICE DJ!
Bemærk dette er en koncert med både ItaloBrothers + ALICE DJ arrangeret af Aabenraa Live.
Billetter er inkl. adgang til Natklubben efter koncerten (Min 18 år)
———————————-
ItaloBrothers return with their new single "Down For The Ride" on April 16th 2021.At the tail end of 2005, raw energy, sheer talent, and a fervid passion for music brought producer Christian Müllerand singer Mathias Metten together. Their unique style combines catchy melodies and heavy basslines with driving, rhythmic beats.In 2009, ItaloBrothers had their breakthrough with the global success of their track 'Stamp on the Ground', which immediately entered the Top 20 in Norway, Denmark, and Germany. Additionally, the accompanying music video has gone on to impressively garner an incredible 110 million streams to-date, making it one of the most successful German YouTube videos of all time. Two years after its initial release, the single was also voted 2011's 'Song of the Year' in Norway and would eventually go on to be platinum-certified in several countries with over 150 million combined streams across all platforms. Their success story continues with multiple awarded songs such as 2012's 'My Life Is A Party' and the following year's 'This Is Nightlife'. In 2015, producer Hanno Lohse, aka Cody Island, joined the team and immediately contributed the song "Springfield," which was created in collaboration with the Norwegian DJ and producer Martin Tungevaag.
With 2017's 'Summer Air', the group directly followed up on their past achievements by creating another groundbreaking hit. The song, strongly inspired by tropical house and future bass, has amassed over 200 million streams on Spotify since its release. In addition, 'Summer Air' made it into the Top 5 in Scandinavia, Top 20 inGerman-speaking countries and has been certified multi-platinum in Sweden, Denmark, Norway, and gold inGermany, Austria, and Switzerland.
Their recent singles, 'Let Go' featuring Kiesza and 'Stay', already garnered over 5 Million Streams on Spotify – and ItaloBrothers are ready to set the bar even higher.
Whether at home, in the car or at the beach ­­­- "Down For The Ride" combines all the qualities that make ItaloBrothers and their music unique: mesmerizing hooklines and a bass drops, that make it seem impossible to hold still
Arrangør : Aabenraa Live
Spillested : Gazzværket